in honour of sheffield, part 1


so there's this nifty website called you send it that lets you send files to other people. so ah thought, why not share some lurvely music? on the off chance that somebody actually glances at mah journal every now & then and says "ah wonder what that daft bitch has been listening to lately?" ah've decided to employ this website. plus, it's a lil [very little, apparently] free publicity for bands that really deserve a listen. ok, first up:

the human league - circus of death
http://s26.yousendit.com/d.aspx?id=2T0N1RKOLEL4Y0NKDTZHDGRJKQ

there was actually a human league before the dare lp & the song "don't you want me". a really strange human league. back then, the original founders of the human league [martyn ware & ian craig marsh, who both left to form heaven 17] were still in the band. note the transformation of totally fucked up psychotic electronic music to normal dance music after they left the band. coincidence? ah think not!

anyhoo, the song is about a psychotic clown & his crazy junkie followers, who administer a drug known as dominion, to people of the earth & take over the planet. actually, the whole of the song is explained by vocalist phil oakey at the beginning [note the hawaii five-o reference in the song]. it's all very chilling & strange. and this song is one of the more normal pre-dare human league songs.

obviously, growing up in poverty in sheffield & years of inhaling massive amounts of steel filings whilst watching british sci fi does massive damage to one's psyche. and thank goodness for that. there's hope yet for us,
bellsforhim.




the ultimate wedge



NOT posted because he looked like bowie. really.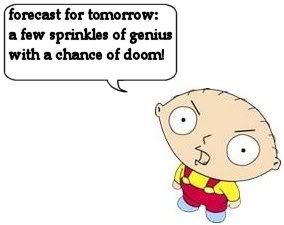 an obvious early human league fan...or the future psycho clown from "circus of death"? you decide.